AXELRAD CONCERT SERIES
Our concerts have been filled with music of all genres and styles. We have hosted jazz, soul, blues, latin, indie, electronic, experimental, world, ska, punk, pop, rock, classical, and more. Axelrad has a large outdoor music stage and 2 smaller indoor stages. Interested in performing at Axelrad?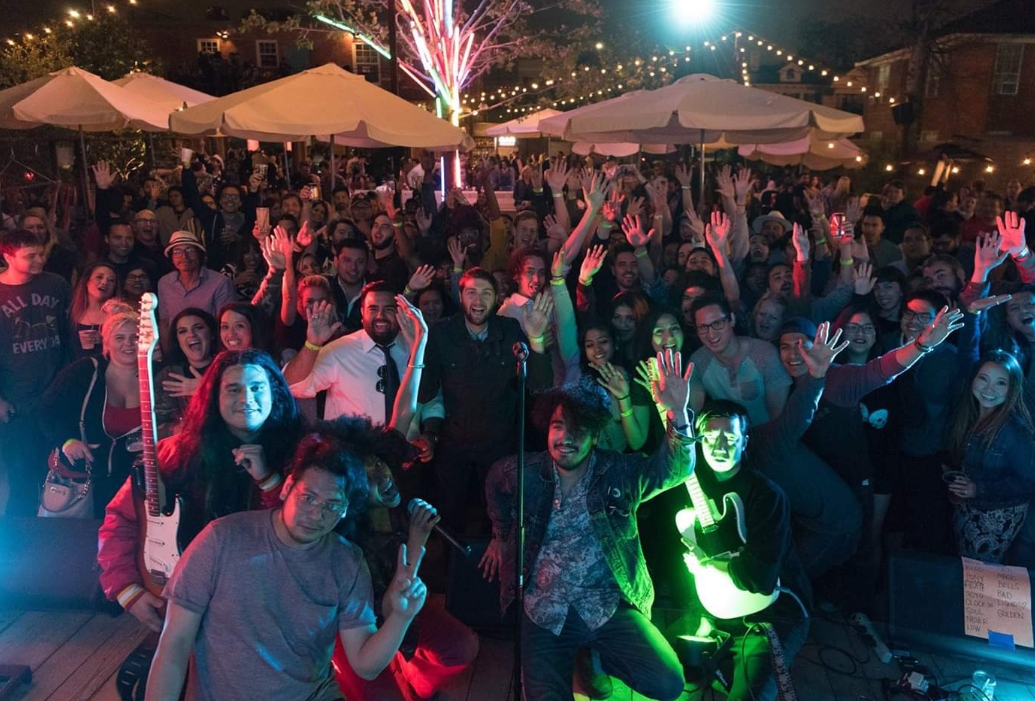 We have a large outdoor music stage and 2 indoor stages equipped with pro sound and light production. All Axelrad Concerts are entirely free and begin every Wednesday evening till Sunday evening. Axelrad hosts monthly residencies including our Jazz Wednesdays every week, Neon Garden synth series every 3rd Saturday, Stacks Vinyl Night every 1st Thursday, and Latin Jazz every 3rd Sunday.
You can view our upcoming music schedule on our calendar. We also provide live video streaming for a few of the concerts for music lovers that can't join us in person!
Our music programming is a collaboration with Wonky Power Records. If you are interested in performing at Axelrad please read below.
We receive many inquiries every week and we would love to have you perform! We need a few items of information in order for us to review all inquiries. Please fill out the form and we will get back to you for any opportunity.